Since 2014, we strive to create eye-catchy design to turn heads. We want our watches to be bold yet elegant to stand-out on any wrist.
Our previous Super collection was without concession on design, it was eye-catchy and innovative. We used this first collection as full-scale production prototype. It took us 5 years of hard work to make it happen. We produced 300 pieces, sold most of them and learn a lot from that first batch.
​
Back in the 90's, William's father was dealing luxury watches for the whole South of France area. This was the trigger for William to start a design career.
Fast forward 20 years and William has established his own design consulting agency but felt something was missing. In 2014, he started to sketch a new watch, something to turn head and stand-out on any wrist. This idea became the SUPER collection launched in 2018. The first sketch wasn't impressive but William keep digging and rework his idea over 6 years. Check below some old sketches, design options and some early 3D printed / cardboard prototypes and other discarded ideas.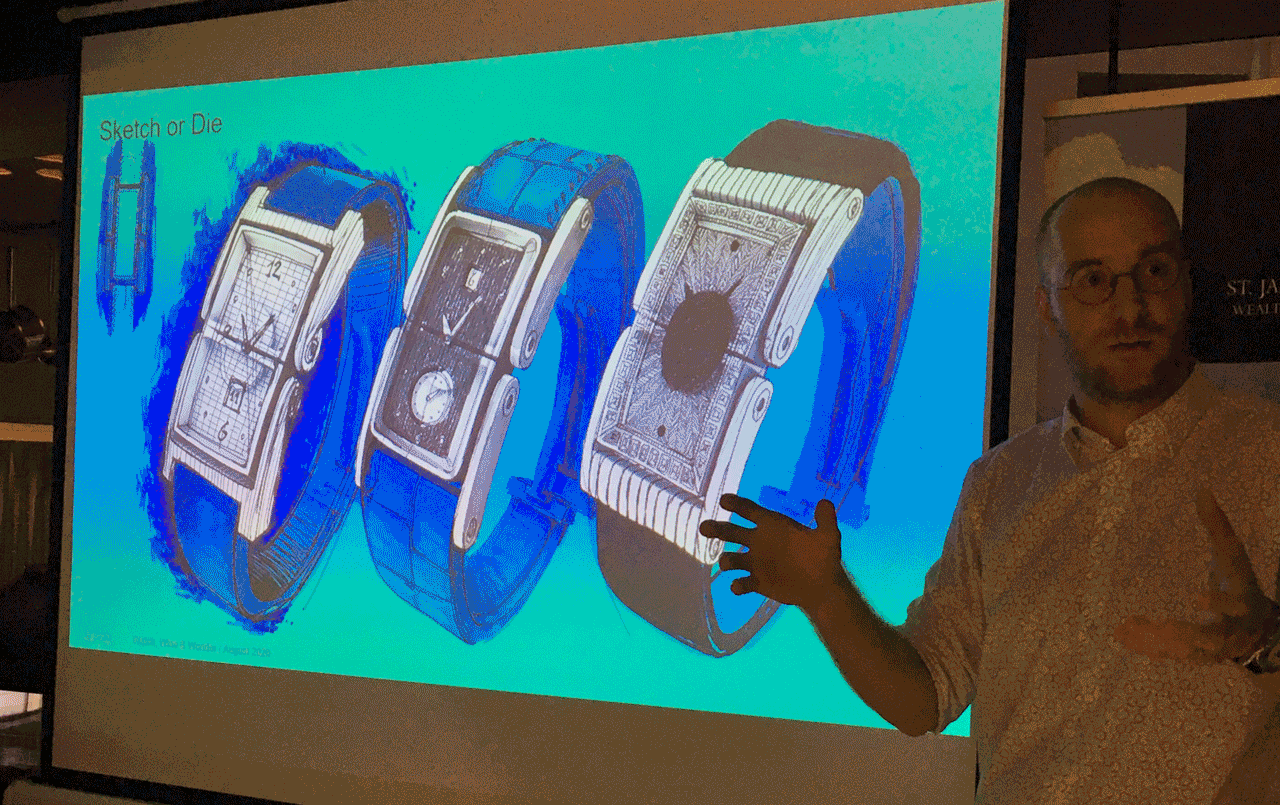 In 2019, we went back to our sketchbooks and computers with many more ideas for our next collection.
​
We spend the last 2 years polishing this new collection. From the initial idea to the final prototypes, we invest our time and energy into countless meetings to define each detail of the watch as we don't use any off-the-shelf parts -besides the automatic movement from Sellita- from our suppliers. We designed the screws, the hands, the indexes, the dials and obviously the case itself and the lugs which represent our key design language.
Elegant yet very eye-catchy, our new collection is truly a stunner wear to make heads turn and open conversation without any effort.
We wanted to create a bold and elegant watch enabling any wrist to shine during the most mundane event.
We need your Support
As the final design/tech drawings, prototyping and testing phases have been successfully accomplished, we are confident and ready to manufacture our W22 collection. We have the manufacturer and other part suppliers ready to make the watches with our green signal. All we need is your support. To bring WOLKOV watches to your wrists, we need to meet our factory's minimum order; and this will only be possible with your support.
​
By making a pledge, you will secure a high-quality limited edition WOLKOV Watch at a special Kickstarter price.
​
Thank you all for taking your time to review this project. We hope that you are as passionate as we are about beautiful watches.
Make your pledge now to receive your awesome unique watch(es).
Enter your email to get info on our VIP pricing.

Be the FIRST to know when we launch and get huge early bird privileges